Home Repair: How to Choose the right Handyman
Is your home in need of repairs or improvements? Don't let the thought of tackling these tasks on your own overwhelm you. Lets take a closer look so you choose the right handyman
Professional home repair services or handyman services are here to make your life easier and ensure your home remains safe, functional, and beautiful. In this blog post, you'll learn about the importance of home repair services, different types of services available, and how to choose the right handyman professional to meet your needs. Get ready to discover how hiring a professional can save you time, effort, and even money!
Key Takeaways
Hire a professional handyman to guarantee safety, value and functionality of your home.
Consider licensing, insurance, customer reviews & pricing when selecting a professional for the job.
Research and prepare before starting any project.
The Importance of Home Repair Services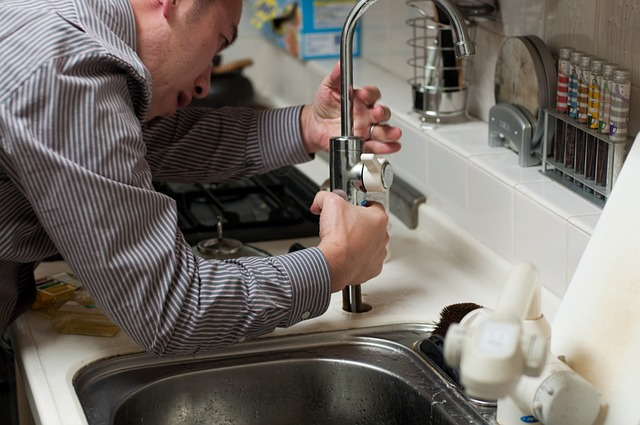 Your home is your haven, and maintaining its value, safety, and functionality should be a top priority. Home repairs and home improvement are essential not only for addressing immediate issues but also for enhancing the overall appearance of your home. Entrust these tasks to a professional handyman, and you'll free up time to focus on other important aspects of your life, knowing your home is in capable hands to fix any issues.
Home repair service provider generally offer a selection of services. These may include:
Construction
Roofing
Siding
Gutters
Maintenance
Storm damage restoration
Solar panel installation
Types of Home Repair Services
Handyman services cover a wide spectrum of home maintenance tasks, ranging from simple odd jobs to more complex projects. Let's explore the various types of home repair services, including plumbing repairs, electrical work, and carpentry and painting projects.
Understanding the variety of services available helps in making an informed decision and choose the right handyman for your home repair needs.
Plumbing Repairs
Plumbing repairs are crucial in maintaining the overall functionality of your home's water system. Tasks involved in plumbing repairs include:
fixing leaky pipes
unclogging drains
repairing faucets
addressing other plumbing issues that need attention
Many handymen can perform small jobs, such as minor plumbing tasks without a license, including repairing water taps, connecting sinks, and installing washing machines.
Electrical Repairs
Electrical repairs play a vital role in maintaining a safe and functional living environment. Common types of electrical repairs include outlet replacements, wiring repairs, light repairs, generator repairs, smoke detector repairs, and circuit breaker repairs. These tasks may also involve replacing light switches, light fixtures, outlets, ceiling fans, and rewiring lamps.
Choosing the Right Handyman Professional
Selecting the right handyman professional requires careful consideration of several factors, such as licensing and insurance, customer reviews and testimonials, and pricing and service quality. Evaluating these aspects helps you choose a skilled, reliable, and trustworthy professional for your home repair projects.
We will delve deeper into each of these factors in the following subsections, offering valuable insights and discussing all the tools that assist in making an informed decision when hiring a handyman professional for your home repair needs.
Licensing and Insurance
Licensing and insurance are crucial factors to consider when hiring a professional handyman. A licensed and insured handyman demonstrates that they've met the necessary requirements and possess the skills and knowledge to carry out the job safely and competently. Insurance provides protection for both the handyman and homeowner, safeguarding against any damages or injuries that may occur during the job.
Handymen often carry property damage liability insurance. This policy covers any accidental or negligent damage done to the property. Engaging a licensed and insured handyman gives you peace of mind, knowing you're working with a liable and responsible professional.
Customer Reviews and Testimonials
Customer reviews and testimonials provide an impartial view of the handyman's services, assisting you in making an informed decision when selecting a professional. These reviews offer insight into the handyman's reliability, skill level, and overall satisfaction of previous clients. When assessing customer reviews and testimonials, consider factors such as the quality of work, professionalism of the handyman, and overall satisfaction with the job.
For example, a testimonial might state: "I engaged John to undertake some plumbing repairs, and he completed the task to a high standard. He was professional and knowledgeable, and I would highly recommend him to anyone seeking a dependable handyman."
Referring to customer reviews and testimonials enhances your understanding of what to expect when hiring a specific handyman professional and help you choose the right handyman.
Pricing and Service Quality
When evaluating pricing and service quality, it's essential to compare the prices of different handymen and the services they offer. Reviews and testimonials can also provide insight into the quality of work, helping you determine if the price is fair and competitive. Comparing pricing and service quality ensures that you receive the best value for your money.
Benefits of Hiring a Professional Handyman
One of the main advantages of hiring a professional handyman is the time and effort you save by not having to tackle home repair projects on your own. Professional handymen have access to specialized tools and expertise, ensuring that the job is done correctly and safely. This allows you to focus on other aspects of life while your home repairs are addressed by skilled professionals.
Common Home Maintenance Concerns
This section discusses common home maintenance concerns that many homeowners encounter. These concerns include gutter cleaning and repair, drywall repair and installation, and light fixture installation and replacement.
Understanding these common issues helps you prepare and address them in your own home, ensuring a safe and well-maintained living environment.
Gutter Cleaning and Repair
Gutter cleaning and repair is essential for preventing water damage and maintaining the structural integrity of your home. This process involves clearing out debris, inspecting for any damage, and addressing any damage that is found. Regular gutter cleaning and repair can help avoid costly repairs and potential damage to your home's foundation.
Drywall Repair and Installation
Drywall repair and installation services address issues such as cracks, holes, and water damage, ensuring a smooth and professional finish. These services may include patching, taping, mudding, sanding, and painting.
DIY vs. Hiring a Professional
The decision between DIY and hiring a professional depends on factors such as your skill level, available time, and the complexity of the project. While DIY projects can offer the potential to reduce costs and develop new skills, hiring a professional handyman ensures that home repairs or odd jobs are completed correctly and in a timely manner.
Before embarking on a DIY project, consider the potential benefits of engaging a professional handyman firm, such as:
Access to insured and licensed personnel
Expertise and experience in handling various home repair projects
Time-saving, as professionals can complete the project more efficiently
Assurance of quality workmanship and long-lasting results
By weighing the pros and cons of each approach, you can make an informed decision on whether to tackle a home repair project on your own or enlist the help of a professional.
Preparing for a Home Repair Project
When preparing for a home repair project, researching and selecting the right professional for the job is vital. Consider factors such as licensing and insurance, customer reviews and testimonials, and pricing and service quality to ensure that you choose a skilled, reliable, and trustworthy professional to handle your home repair projects.
In addition to selecting a professional, gather the necessary materials and tools for the project. Set a realistic timeline for completion, taking into account the complexity of the project, the availability of materials and tools, and the availability of the professional. By adequately preparing for a home repair project, you can ensure a smooth and successful outcome.
Summary
In conclusion, professional home repair services offer numerous benefits. Such as saving time and effort, providing specialized tools and expertise, and ensuring the job is done correctly and safely. By understanding the various types of home repair services and how to choose the right handyman professional. You can make informed decisions that best suit your needs and maintain the value, safety, and functionality of your home. Don't let home repair projects overwhelm you. Enlist the help of a skilled professional and enjoy the peace of mind that comes with a job well done.
Frequently Asked Questions
What is the most common home repair?
Electrical issues, roof repair, air conditioning and heating installation, water damage, pipe damage, and septic system repair are all the most common home repairs.
What should I fix first in my old house?
Start by inspecting your attic for roof leaks during heavy rainstorms to ensure any small issues are identified and fixed quickly. Pay special attention to chimneys and roof vents.
Who fixes things around the house?
Handyman professionals are the experts who can get the job done right the first time, making them the perfect choice for fixing things around the house.
What do most handyman charge per hour?
Handyman hourly rates typically range from $60 to $125, with independent workers and rural-area contractors typically charging less than those with insurance or who work for companies. Prices may also depend on job complexity and experience. Choose the right handyman by quality not price alone.
Sign up for our monthly newsletter that includes a monthly home maintenance checklist.